What could be better than screen room or beautiful Liferoom brand sunroom from Shade In A Day in Las Vegas? Outdoor screen rooms bring the outside in and allow your family to enjoy an enclosed outdoor living experience like no other.
The LifeRoom Experience
At Shade In A Day, we build sunrooms from the LifeRoom brand. These aluminum structures provide the quality and beauty we are proud to offer our customers every day.
You can choose to have a screened in LifeRoom, or opt for a fully glass enclosed room. Either way, you will be adding usable living space to your home that allows you to enjoy the outdoors in comfort.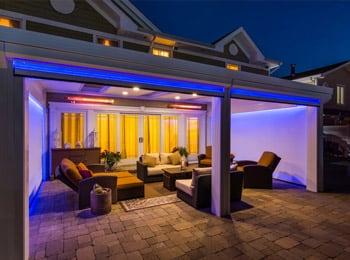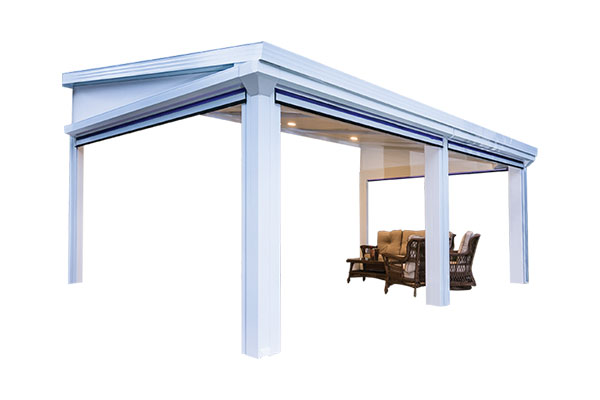 LifeRoom
Custom sizing available
Motorized screens
LED lighting
Variety of colors
Recessed lighting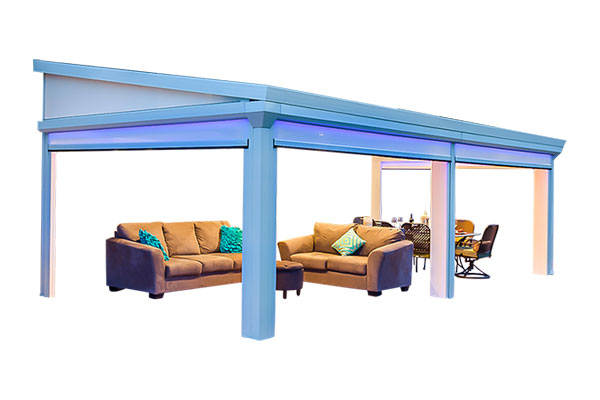 LifeRoom Luxe
Custom sizing available
Motorized screens
Cool Mist technology
Soft Breeze technology
LED lighting
Beauty & Durability
Our LifeRoom structures are made from durable aluminum that is crafted to look like real wood. Not only can it stand up to the harsh desert sun, but it's virtually maintenance free. These sunrooms come with our limited lifetime warranty for your peace of mind.
The benefits are too numerous to count, but some highlights include:
No Rust, Mold Or Fading
No Termites
Many Color Options
Many Decorative Finishes
Lifetime Limited Warranty
Sunrooms For Outdoor Living
Sunrooms, sometimes called "Arizona Rooms," are a wonderful extension of your home into the outdoors. These beautiful and functional spaces really elevate the idea of outdoor living and help you take advantage of the plentiful sunshine and climate of the desert southwest.
We offer plenty of customizable options to make your room match your home's unique style. For an all glass sunroom, we use CONSERVAGLASS SELECT™ . With this technology, patent glazing protects and insulates your outdoor room from harsh weather. This means your space will stay warmer in the winter and cooler in the summer.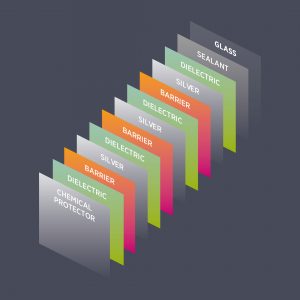 Amazing Upgrades
When you want the ultimate in screen room comfort, we have many fantastic upgrade options available. Screened room enclosures can get a little toasty on a summer day in Las Vegas, so you might opt for fans or even a portable evaporative cooler.
We work with many vendors and are proud to offer you options for making your enclose patio one of the best spaces in your home.
Create Your Ideal Outdoor Living Space
Expand your idea of outdoor living with a sunroom or screen room from Shade In A Day Las Vegas. Contact us today to  schedule a consultation and find out what kind of options are right for you.